Use of internet on computers by our children and it's positive and negative effects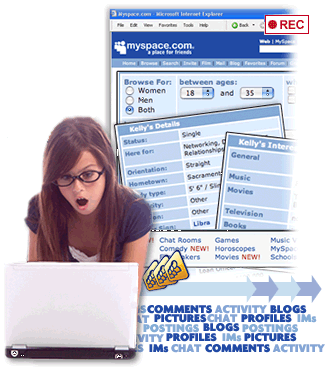 Every week I look forward to receiving the weekly publication of the Raknno, from my home Diocese of Mangalore. Sometimes it takes too long for me to get it because of the irregular mail service
I enjoy reading this newspaper because it is in my native Konkani language that I learned as a child to speak, express my thoughts and feelings and worship my God. I read my favorite Raknno thoroughly, often taking days to read it completely.
In the May 5th publication of the Raknno our talented editor, Fr. Francis Rodrigues, wrote a wonderful editorial titled "Kolindr.com" , it is about on "Using the Internet Technology" by children. He wrote how it can be abused by a child getting into a wrong web site search that could be detrimental in the future.
If you have not read that editorial you missed something very important that he had to say to parents. Each parent needs to take seriously the responsibility of allowing their children the use of computers and internet services that are readily available at any hour of the day. The world has become much smaller and we can now reach around the world in doing a web search and obtain knowledge, that is both good and bad. There are many adult web sites and pornographic sites that children should not have access to. Parent supervision is a must and an established routine schedule of when and how long a child may use the computer and internet services is important.
Because of the advancement of computer technology since the early nineties our young people have been able to graduate with their college degrees in computer engineering and obtain good jobs in India and abroad. As a result our family prayer life and spiritual life has been affected in many ways. Now, many families have no time in the evening to pray the angelus and rosary together and receive the blessings from the elder members of the family. This beautiful tradition and custom handed down to us by our church and ancestors is being lost.
I encourage parents to consider making a routine schedule that includes the use of the computer and internet service by their children. Be sure your family prayers and family meals are included in that schedule.
My best wishes to Fr. Francis Rodrigues, editor of the Raknno. May you have many more years of service as the editor and may God bless you and your mission.
Fr. Tony Andrade, Parish Priest ,Church of St. Pascal Baylon, 1757 Conway Street, St. Paul MN 55106,USA,Phone: - 651-774-1585